CORE Score
Measuring Wellbeing
A project of the American Academy of Arts & Sciences' Commission on Reimagining Our Economy, the CORE Score is a new measurement of American wellbeing. While typical economic indicators measure growth, the Score offers a people-centric view of how Americans are doing. The Score is drawn from 11 indicators across four categories: economic security, economic opportunity, health, and political efficacy.
Scroll down to view CORE Scores by county, how Scores have changed over time, and Scores by income, race/ethnicity, age, gender, and education.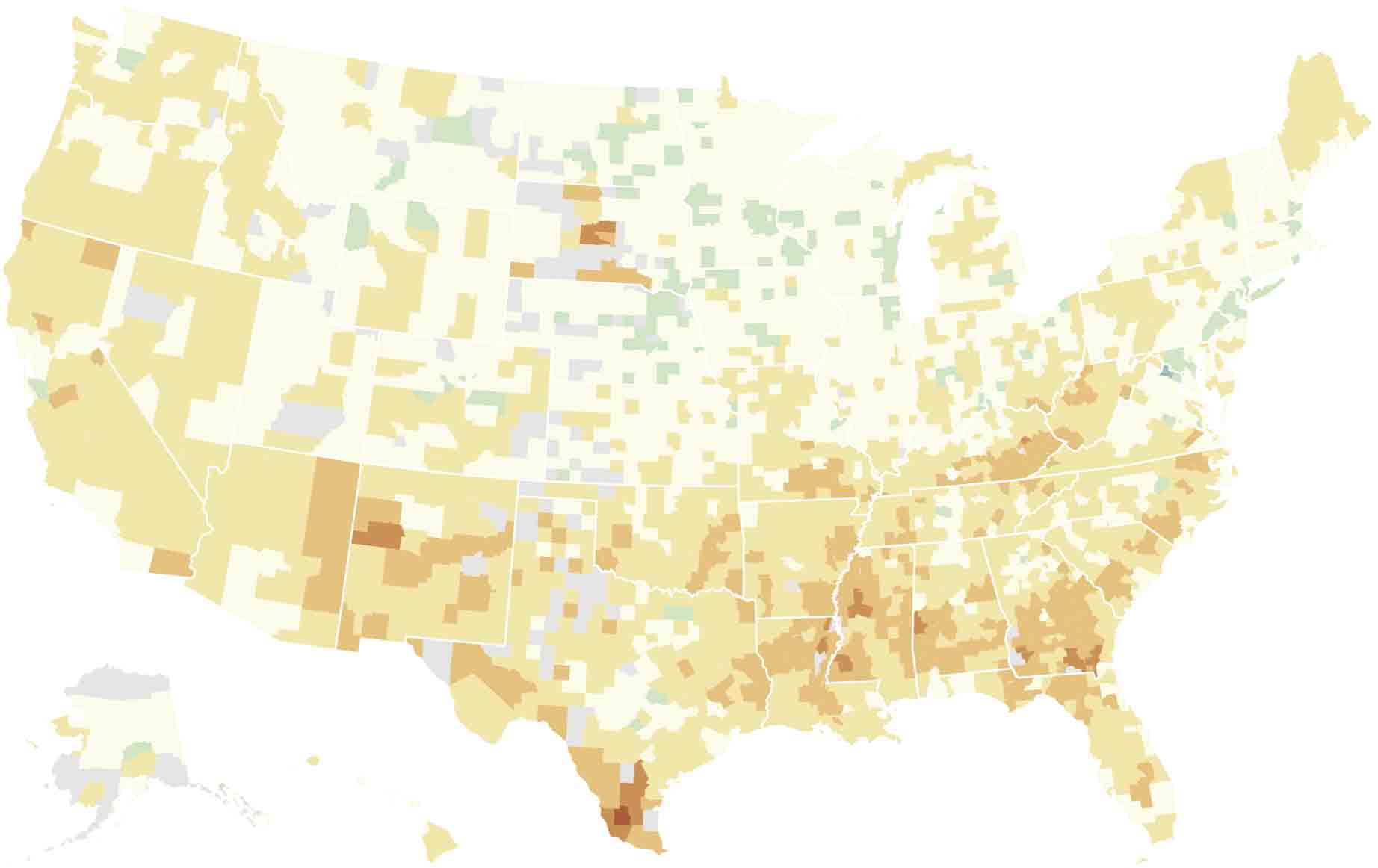 CORE Score
4.91
People's economic stability, physical health, political and social efficacy, and overall satisfaction with the state and direction of their lives.
2021
USA
The CORE Score
is made up of
four categories
, each of which incorporates indicators of a different aspect of political economy:
Click on the map to change focus
2021
USA
Wellbeing
All Counties in US, by Year
Click on chart to change the year
* 5th to 95th percentiles of US counties
Overall CORE Score for 2021
USA
Choose a demographic category to view details. Measures are defined above.
Category 1
Measures
Household financial resilience
Category 2
Measures
Prime age labor force participation rate
Category 4
Measures
Quality of representation
Select a category or metric to view on time series
Wellbeing
by Overall
Click on chart to change the year
overall
Select a category to view data